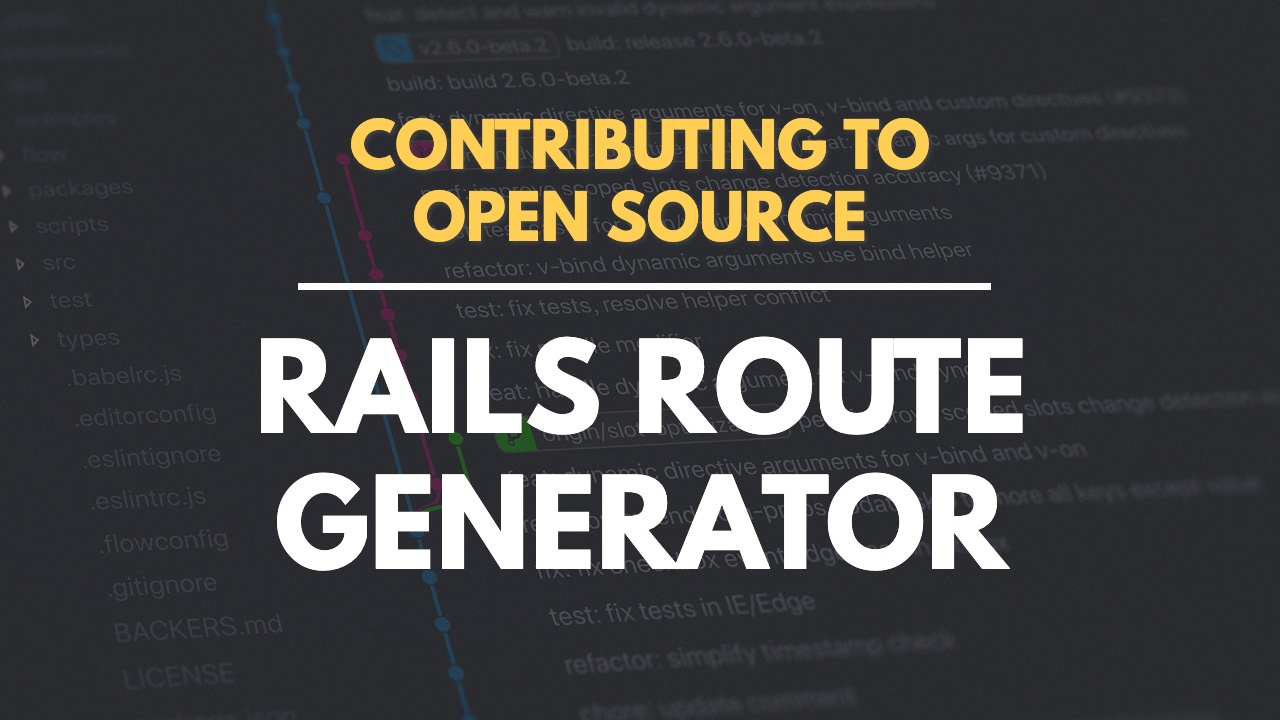 Want more GoRails?
GoRails is packed full with 654 lessons just like this one.
Sign up to get full access or log in to your account and sit back.
Improving the Rails Route Generator
Track your progress
Sign in to track your progress and access subscription-only lessons.
Log In
Your Teacher
Chris Oliver
Hi, I'm Chris. I'm the creator of GoRails, Hatchbox.io and Jumpstart. I spend my time creating tutorials and tools to help Ruby on Rails developers build apps better and faster.
About This Episode
The Rails generator helpers have always been a little lacking in flexibility. While building the Madmin gem, I ran into an issue with the route generator and decided to take the extra time to contribute back to Rails.